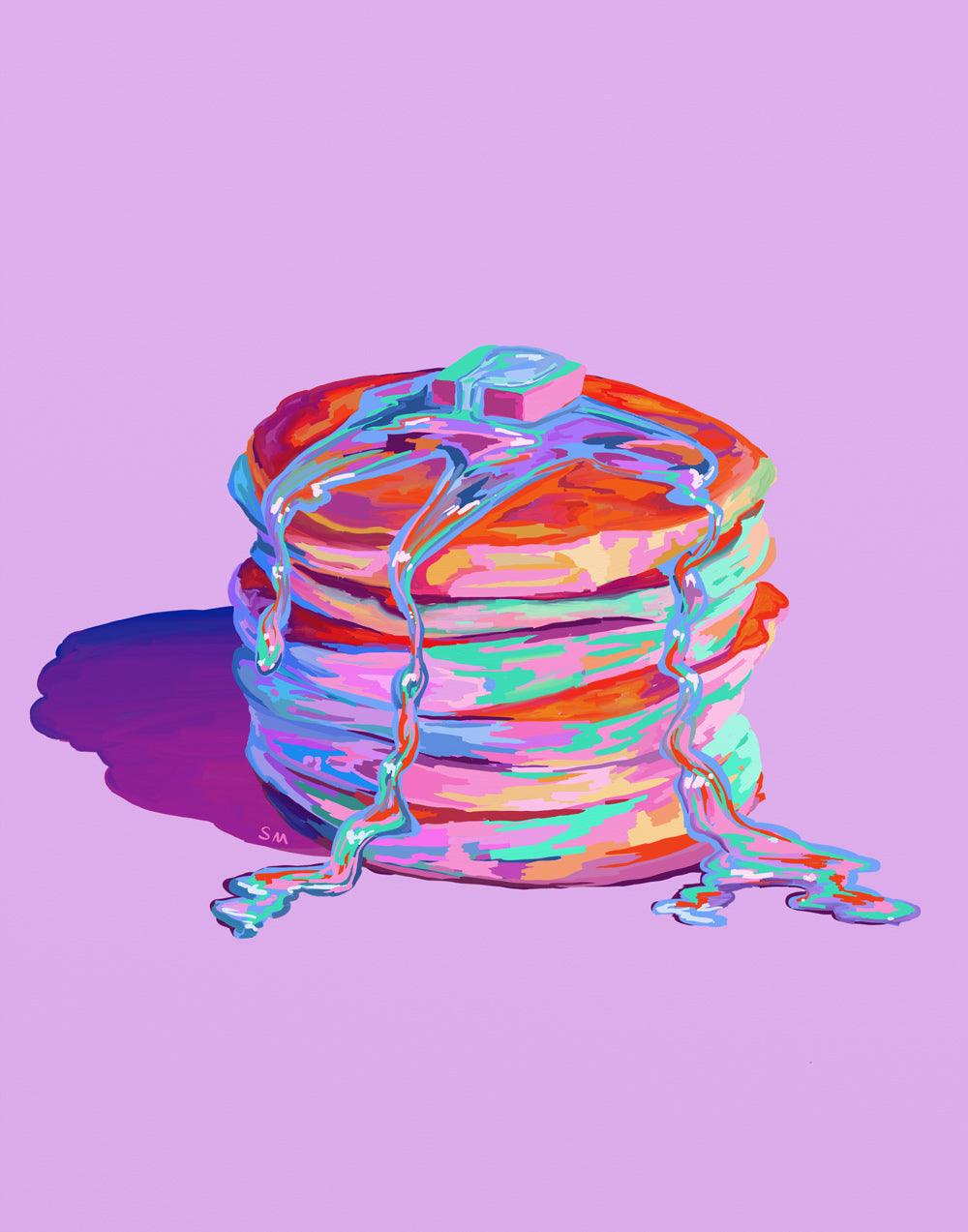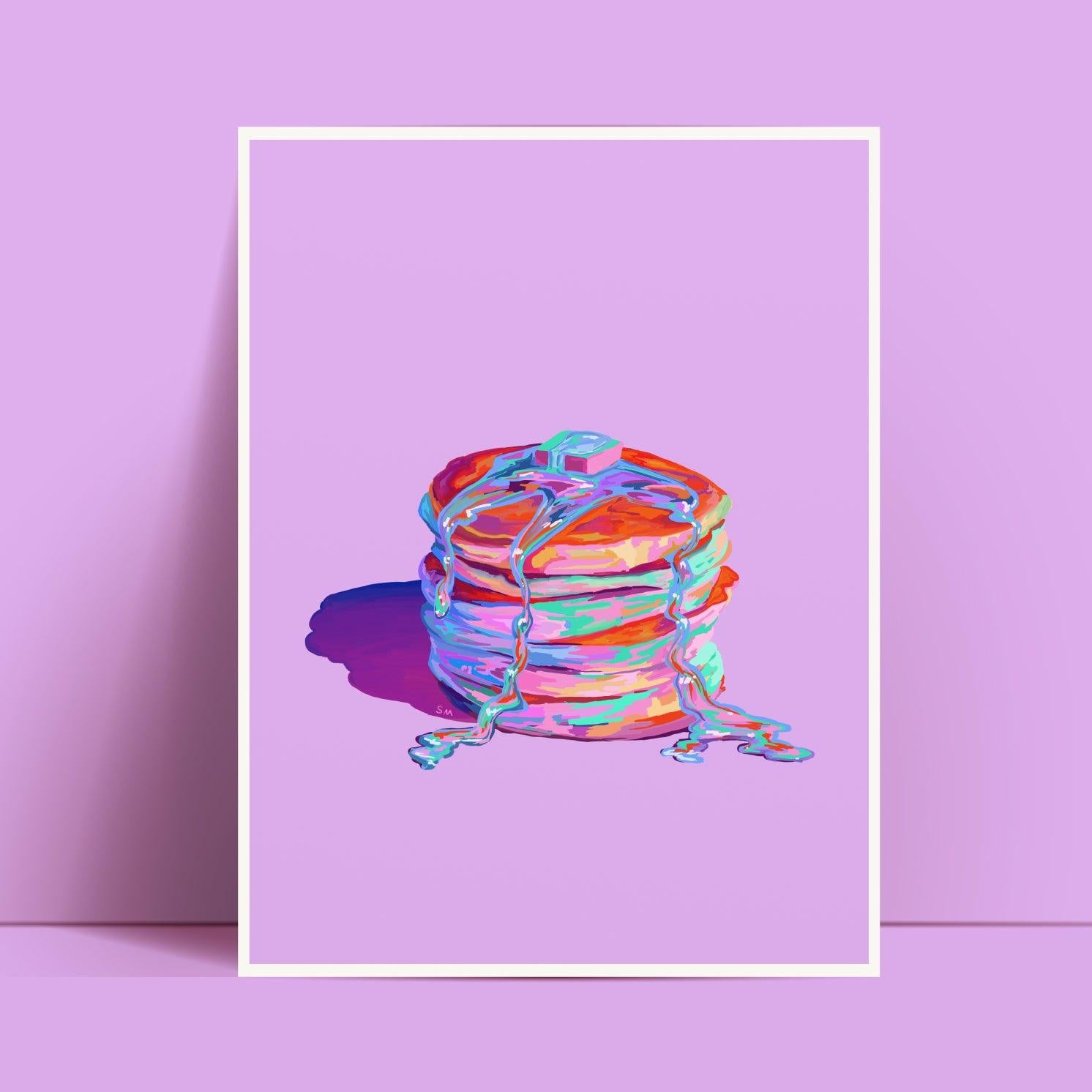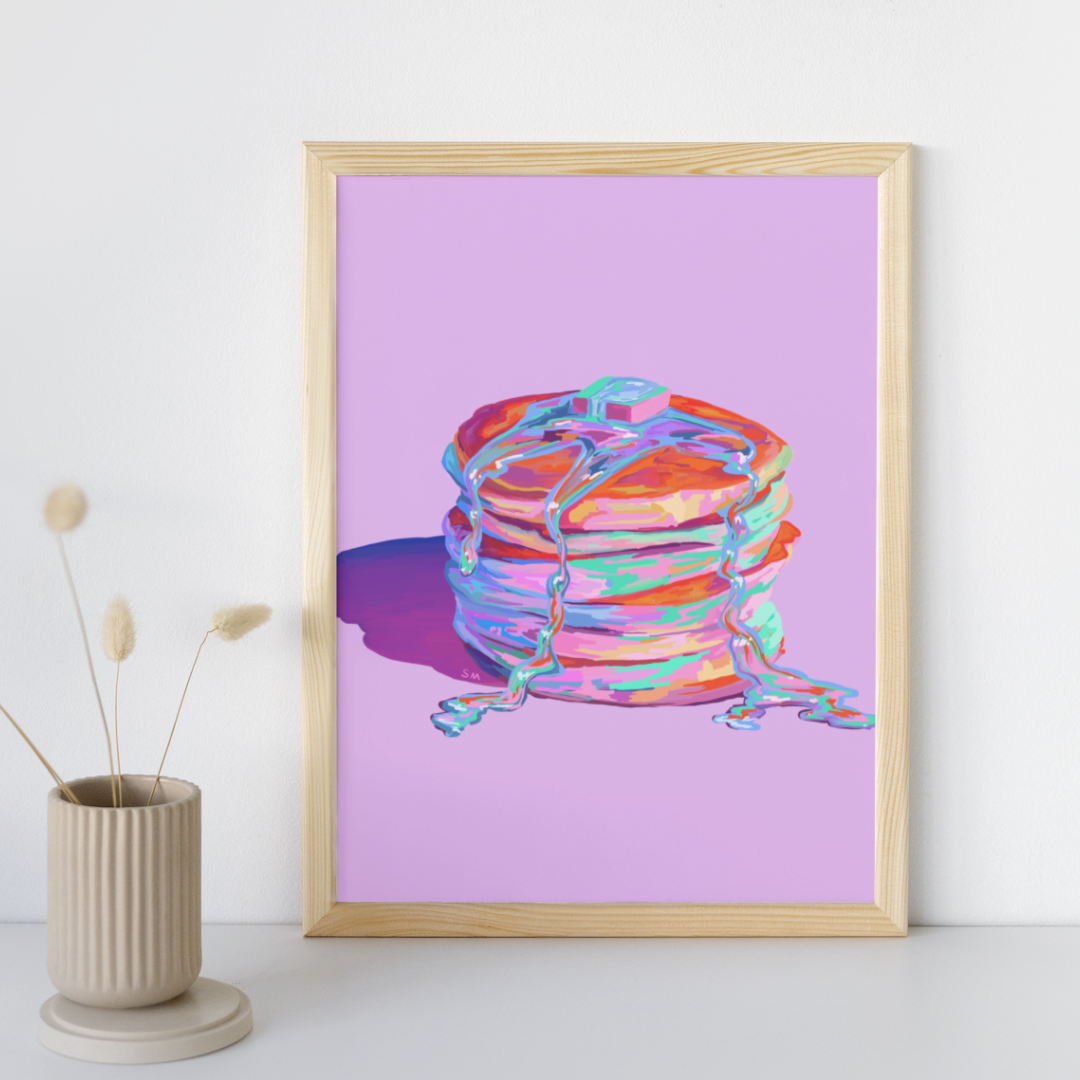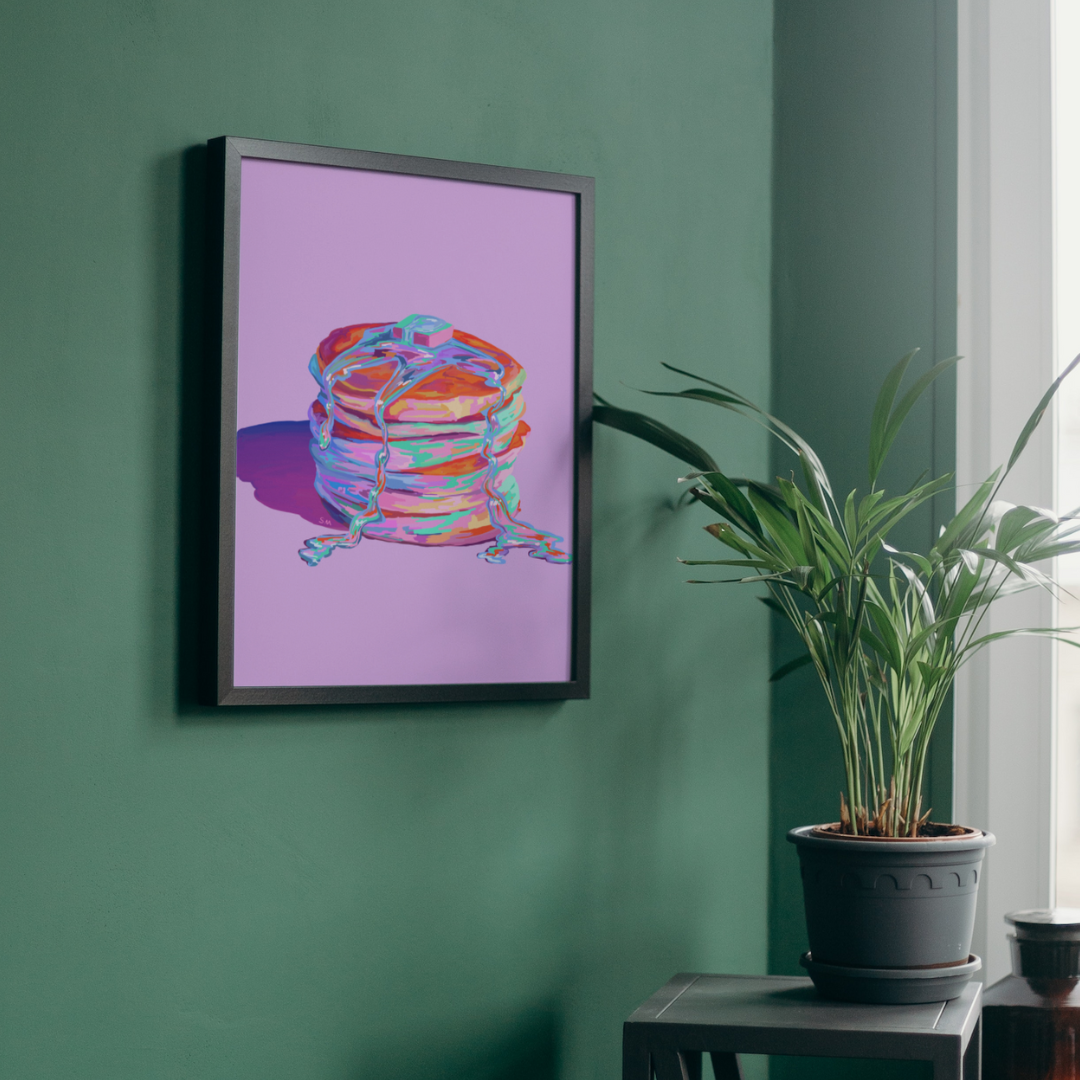 Brunchville: The Perfect Stack Print
Is there anything better than a perfect stack of pancakes with a giant pat of butter, on a lazy Sunday morning? No, there isn't - and this stack is just waiting to adorn and inspire your kitchen space, office or anywhere else that is craving some food art. A great gift for anyone: friends, family, and co-workers alike. Pancake art makes people happy, and that's what we're all about.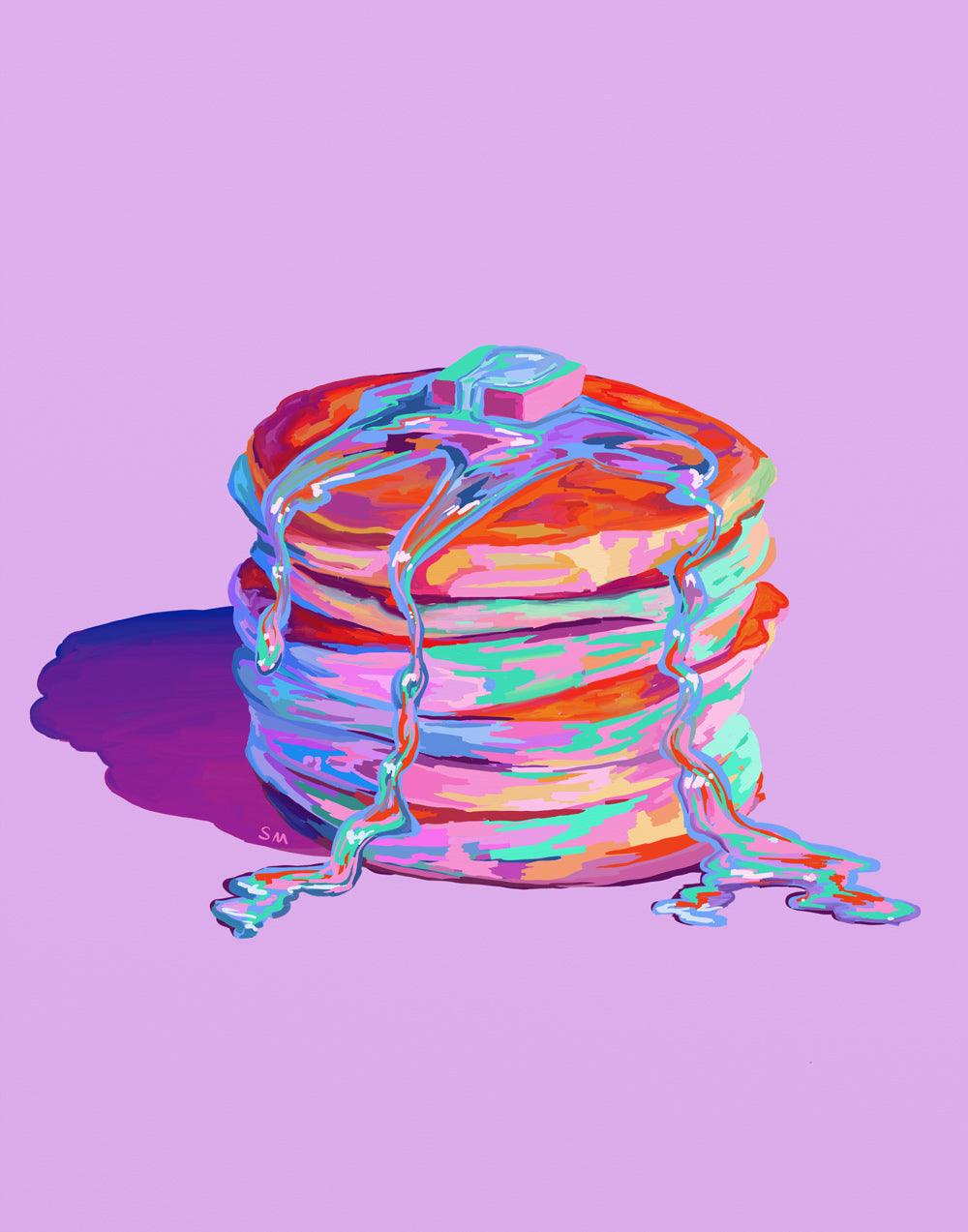 This product is rated 5.0 of 5.0 stars.
It has received 2 reviews.
Easy Peasy
Step 1
Choose Your Favorite Prints
Go bold! Go big! Add all your favorite prints to the cart and place your order!
Step 2
We'll Pack 'Em Up!
Our studio fairies will get your order packed up ASAP and dropped off with our trusted shipping partner: the USPS!
Step 3
Yay, Delivery Day!
The best part: receive your order and pick the perfect place to display your new art to make all your friends jealous.
What type of paper are the prints on?

We use one of two different types of paper for our prints: 60lb Polar Matte or 60lb River Linen. Both of these papers are acid-free, high-performance papers for bright colors and deep blacks. The print subject matter dictates which paper is used - art with more dark tones prints best on the 60lb Polar Matte. Art with brighter and lighter tones is best paired with the 60lb River Linen.
How long will it take to get my order?

It depends on where you are. Orders processed here will take 5-7 business days to arrive. Delivery details will be provided in your confirmation email.
Do the art prints come with matting or frames?

No, our prints do not come with matting or frames - but they do come in standard sizes that are easy to purchase frames & matting for!
What if the art doesn't match the color scheme I was going for?

We are happy to exchange the art for another piece if you'd like to try out a different one! We will ask that you pay for shipping of the old one back to us in its original packaging and then we will send you the new one.
What if my product arrives damaged?

We are happy to replace any damaged goods! Simply snap a few photos of the damage incurred during transit and then fill out our contact form so we can follow up and get it sorted out ASAP. We will ask that you send the photos during our email conversation.
I see the initials "SM" on the art, what is that?

"SM" are the artist's initials, it's her small signature added somewhere into every piece of art :)
You can contact us through our contact page! We will be happy to assist you.
Our customer support is available via email Monday to Friday: 8am-8:30pm.
Average answer time: 24h
I Have Another Question